Please don't forget to support your iSeries User Group!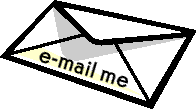 CLICK this ICON to have your email address added to our membership list. OR email members@wmsug.net.

2017-2018 Membership - THANK YOU!

- The H.T. Hackney Co.

- Wolverine World Wide

- Progressive Dynamics

- Humphrey Products

- Summit Polymers

- CU*ANSWERS

- Howard Miller

- Grand Rapids Label Co.

- Harbor industries Inc.

- Interkal

Email administrator@wmsug.net if you wish to remove your name or have questions.